An artist specialising in three dimensional and kinetic work
The output stems from a fundamental interest in the Natural Sciences and the paradox of the relationship between Art, Nature and Science. The work is derived from a broad research base that includes the development of invention and technology,the history of Astronomy and archaic geometric disciplines. Underpinned by the visual science of drawing.
I use drawing not only to illustrate but as a means to instigate, discuss, externalise and examine an idea. Ideas are my currency.
The work may be construed as prototypes that describe an hypothetical Science in order to extend a personal reflective empiricism. An enigmatic paradoxical narrative is often apparent.
It will always be an intuitive adventure.
Work with me
Enquiries from curators and commissioning agencies are welcome. Click here for more information.
Visitors are welcome, but with at least three days' notice and, if possible, an indication of which aspect of the work is of interest.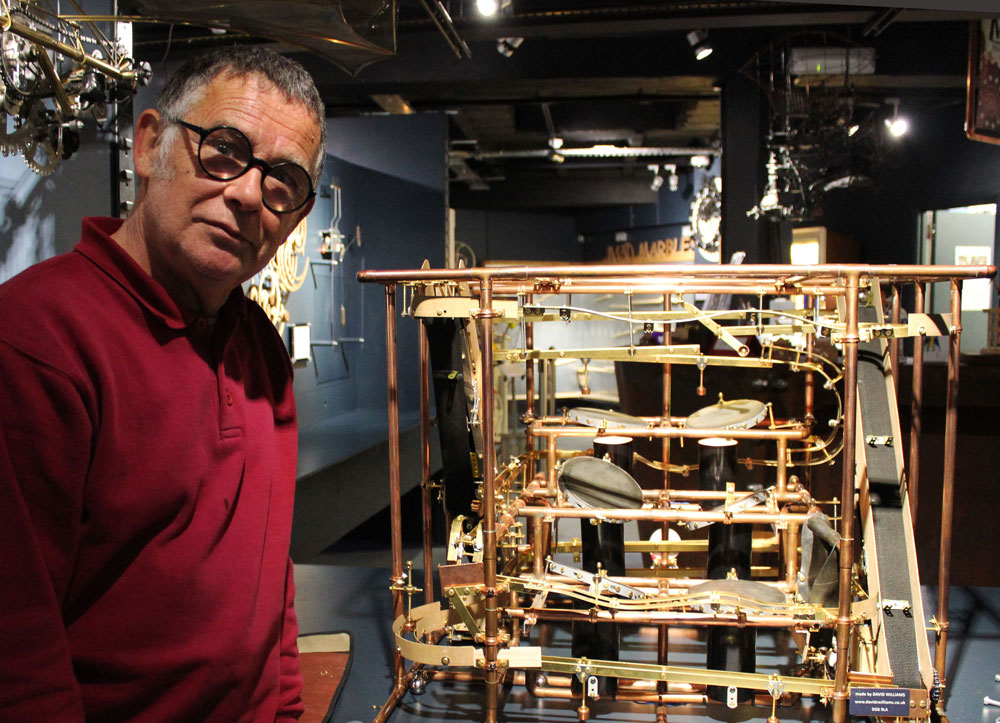 What I do….
Public timepieces
Automata
Historical replications
Environmental low technology consultation
University, college and school lectures
Exhibitions in public and private galleries
My client base includes corporate and public agencies as well as private individuals and collectors.
I have work in collections in the UK, USA Europe and Australasia.
I am an associate of the Mechanical Art & Design Museum in Stratford-upon-Avon.